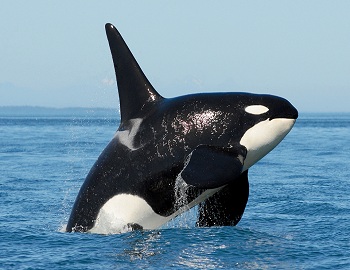 whale watching @ Canada - 5N/6D

One of the best places in the world to see orcas is Johnstone Strait, located between northern Vancouver Island and mainland Canada. The area is home to about 250 resident orcas, and there are a number of ways that you can see them. The most unforgettable has to be taking a multi-day kayaking trip with an outfitter like Wildheart Adventures, which offers tours departing from Telegraph Cove. There is nothing like seeing these beautiful animals just a few yards away from a kayak. You'll paddle alongside them in their natural habitat during the day, and enjoy fresh salmon your guide has plucked from the waters before retiring to a cozy beachside tent at night.

In addition to orcas, you'll likely see a wealth of other wildlife, including bald eagles, dolphins, minke whales, seals and others.